Lead Abatement Service
Available Across New York State
When a child has been diagnosed with an elevated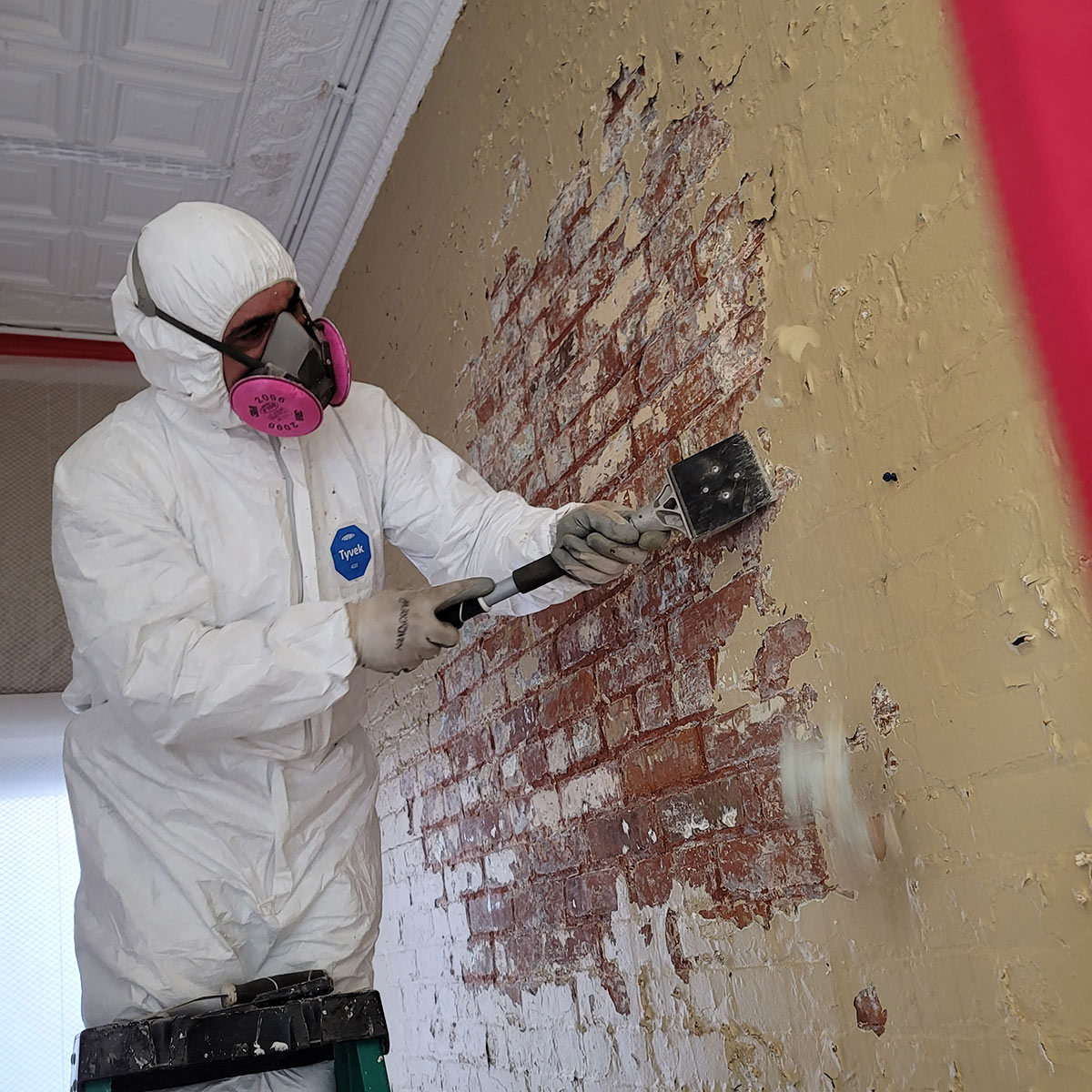 blood level (EBL), lead abatement is required. It's also required whenever Federal Housing Assistance exceeds certain amounts and when the goal of lead hazard control is to permanently eliminate lead-based paint (LBP) or lead hazards.
Proper Lead Remediation Process
When you're in need of lead abatement, it's essential that you find a team of remediation contractors that will safely handle the job and complete it to the required qualifications.
Proper lead abatement has certain requirements to be considered properly done. All lead hazard control must be accompanied with work area containment, controls and specialized clean-up followed by a thorough clearance examination by UNYSE.
Interim controls are used to reduce LBP or lead hazards temporarily, and lead safe work practices must be used during renovation, repair and/or painting (RRP) in housing built before 1978 where children live or could live and in child occupied facilities , like kindergartens and day cares. HUD requires LSWP during nearly all activities that disturb LBP in subsidized housing.
Contact Our Team Today
Contact our team today to learn more about lead remediation and abatement. We'll be able to help you find a team of contractors qualified to complete the job to all standards currently in place.
Call us today for more information and to speak to a specialist near you 877-466-4429!
Our Service Areas:
Buffalo
Rochester
And more